Residential Real Estate Appraisals in Charleston, SC

Choose an appraisal team with decades of experience, and the certifications needed to establish a value for your home. Our state's heritage and history are reflected in the historic homes and original architecture surrounding us. Our group is uniquely equipped to provide you with accurate residential real estate appraisals in Charleston, SC, and beyond.


High-value homes and historic residences in need of appraisal have distinctive structural components that traditional dwellings lack. An appraiser must rely on more than just the initial inspection to evaluate potential moisture problems. With so much invested in such an important property, it only makes sense to choose a team with a track record in this area.

When Accuracy Matters

Establishing an accurate value for residential property is important for the sale of the home, and it can be an essential element of a court proceeding. A high-value home or a centuries-old residence may need to be valued for an estate disbursement or a divorce settlement. In all of these cases, the accuracy of the valuation and the appraiser's experience makes a big difference.
Learn more about our property appraisers and our track record of success, helping individuals from across our area. We're eager to meet with you to discuss our approach to commercial appraisals as well.


The Guerry Group provides reliable guidance and accurate valuations for all types of homes, from simple properties to stately mansions. Our expertise includes complex, high value and custom homes, historic homes and plantations, condominiums, and raw land. Our service areas include Mt. Pleasant, Isle of Palms, Sullivans Island, Charleston, Folly Beach, Kiawah Island, Seabrook Island, Edisto Island, North Charleston, Summerville and Goose Creek. Please click the Request A Quote button below to provide some details regarding the property you need appraised, and we will provide a written fee quote as soon as possible.
RECENT WORK
Morton Waring House, circa 1803
The Morton Waring House reflects an Antebellum mansion located on Broad Street in the historic City of Charleston. The main house contains about 8,528 square feet that was purchased by the Catholic Diocese of Charleston in the early 1960's and converted to office use. The property also includes a 2,513-square-foot carriage and a formal garden. The buyer purchased the property for conversion back to single family. The property most recently sold for $6,250,000.
Mulberry Plantation (aka Mulberry Castle)
This historic plantation is wonderfully preserved and stunningly beautiful. The main house, which has been referred to as Mulberry Castle was built by Thomas Broughton who became the royal governor of South Carolina in 1735. The house was old by the time of The America Revolution. Constructed in 1714 on the highest point in the area the house is the third oldest in South Carolina. It is on the National Register and is a National Historic Landmark. The house recently celebrated its three hundred year anniversary. For more detail see brokers listing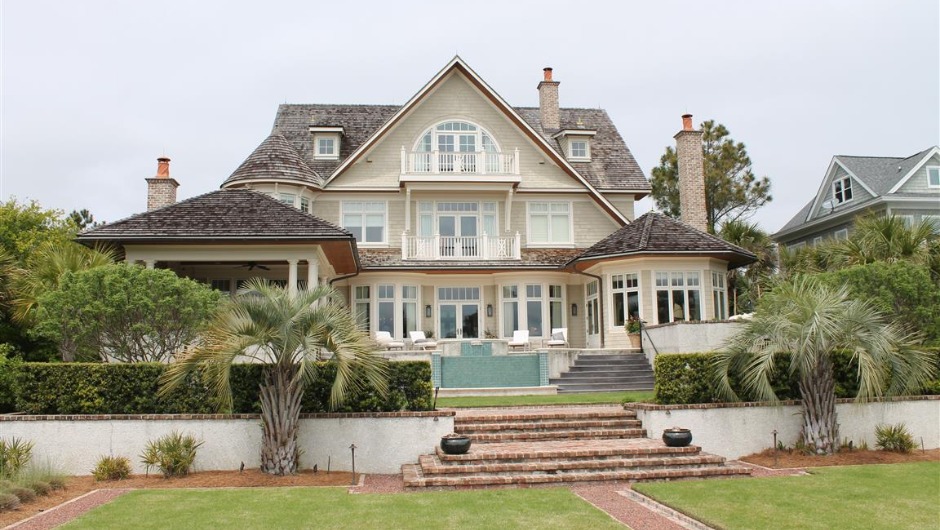 Oceanfront Luxury Dwelling
This 7,117 square foot circa 2008 luxury ocean front home sold recently for $10,000,000
Historic Dwelling
Downtown Charleston
Ocean Front Lot
Resort Barrier Island Location