Commercial Real Estate Appraisals in Mt Pleasant, SC
The Guerry Group provides analysis and consultation services for all types of commercial real estate appraisals in Mt Pleasant, SC, and surrounding communities.

Submit a quote

regarding commercial triple net leased investments, multi-tenant leased investments, municipal building assessments, or appraisals on sections of land that you'd like to have evaluated. From raw land to Class A investment property, contact our experienced commercial division of appraisers for a real estate market analysis.















Offering Commercial Triple Net Leased Investments
Commonly known as a triple-net or NNN, a triple net lease is an agreement wherein the tenant takes responsibility for all real estate taxes, building insurance, and upkeep- in other words, the three "nets" associated with a property purchase. In addition, there may be further fees that the tenant covers, such as rent and utility costs. For single-tenant real estate contracts, this gives you more protection and peace of mind.
Our team has experience with triple net investments. Rely on us to ensure that the terms of the agreement are ironclad and that you're getting the best deal possible when those terms are set.
Complex, Multi-Tenant Leased Investments
Often, it's beneficial for property owners to maximize income by investing in properties that can support multiple business tenants. We can help you evaluate available offers to find the right solution for your future success. It's especially important to know the full value of your property when you intend to lease to multiple tenants because you need to ensure that you're setting lease terms that work for numerous prospective businesses.
Thorough Municipal Building Assessments


Just as residential properties need to be evaluated occasionally for tax value, municipal assessments are a vital part of determining the worth of commercial lots. However, since these appraisals usually take place with relative infrequency, it's important to know exactly what they entail and how they impact your investment's value. Our team can help you understand the process and take advantage of the most up-to-date appraisal services to ensure that you're always informed.

Make us your partner for commercial consultation, and you can enjoy the comprehensive assurance that comes with 120 years of combined experience in the industry. We pride ourselves on accuracy, reliability, and the value we add to our clients' operations. See how our help can make a difference in your investment strategy by speaking with one of our trusted team members.
Contact us today to get your quote for commercial real estate services. We proudly serve Mt. Pleasant, SC, and the surrounding areas.


RECENT WORK
Retail - Starbucks and Mattress Firm
Triple Net Leased Investment
Data Center
Triple Net Leased Investment
Historic Office Building
Multi-tenant Leased Investment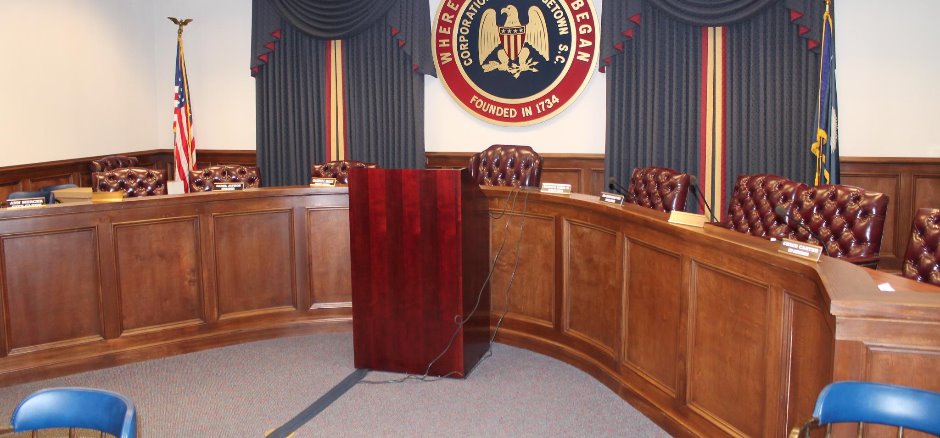 Municipal
County Office Building
Barrier Island
Accessible Via Boat Only